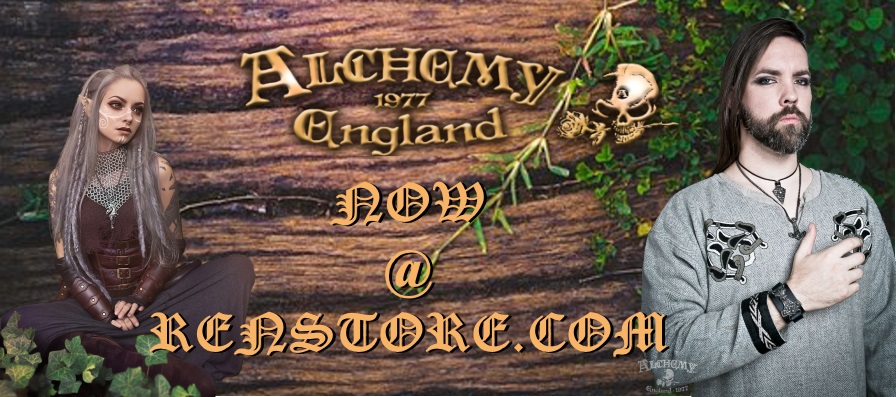 We are proud to partner with Alchemy England 1977 to expand our line of Renaissance and Medieval accessories! Whether you are looking for ear wraps and necklaces or rings and wrist straps, we have you covered with a variety to choose from. Don't forget to check out the line of Viking inspired torques, pendants, and buckles to complete your ensemble.
Alchemy England 1977 is located in Leicestershire, England. and was started by two immensely talented artists, Geoff Kayson and Tevor Phillipson.
All of their "Fine English Pewter" jewelry and accessories are hand made in England by Alchemy's own craftsmen. Their items do not contain any Lead or Cadmium and are made from one of the highest grades of pewter available. All earring posts and french hooks are made from either surgical steel or silver plated. Most of the crystals used are Austrian Swarovski crystals or noted otherwise.