Posted by Laura of Locksley on Mar 10th 2014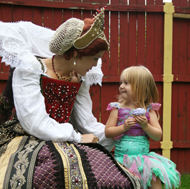 I have finished updating the 2014 List of Renaissance Fairs, Pirate, Fairy, and Highland Games. I have verified that all the cancelled fairs are still cancelled. Good news, we've lost fewer fairs this year than in previous years and quite a few fairs have added extra days pr weekends. Only one fair shortened it's run. These are good economic signs.
I am looking for new faires and festivals. If you know of any, please write me with a link to the official event page.